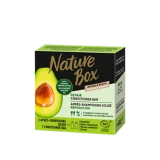 AVOCADO
SOLID CONDITIONER BAR

80 GR
WE'RE RAISING THE BAR WITH THIS ONE.
Elk diner heeft een toetje nodig, net zoals elke shampoo een conditioner nodig heeft. Zo simpel is het, toch? Nou, we hebben goed nieuws voor onze Avocado Shampoo Bar-liefhebbers: de herstellende partner met koudgeperste avocado-olie is er. De Avocado Conditioner Bar verzorgt je haar van wortel tot punt en laat een heerlijke fruitige geur achter. De bar gaat ongeveer even lang mee als twee flessen conditioner*, dus kun je er extra lang van genieten. Wat een (avo-)cadeau!
Wist je ook al dat onze producten COSMOS natural gecertificeerd zijn en dat de verpakkingen van onze bars recyclebaar zijn? Je kunt eindelijk een product kopen dat iets goeds doet voor jou en ook voor de planeet. 
*2 flessen van 250 ml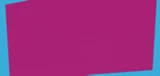 Triticum Vulgare (Wheat) Starc Verbetert de zuiverende eigenschap
Potassium Lauryl Sulfate Doet schuimen en reinigt
Sodium Lauryl Sulfate Verbetert het uiterlijk van het product
Cetearyl Alcohol Doet schuimen en reinigt
Aqua (Water, Eau) Gebruikt om ingrediënten op te lossen
Glycerin Houdt de vochtbalans in evenwicht
Butyrospermum Parkii (Shea) Butter Verzorgt
Stearic Acid Verzorgt her haar
Palmitic Acid Verzorgt de guer
Lactic Acid Optimaliseert de pH-waarde van de formule
Parfum (Fragrance) Verbetert de geur
Persea Gratissima (Avocado) Oil Verzorgt
Hydrolyzed Jojoba Esters Verzorgt
Limonene Verzorgt het haar
Linalool Verbetert de houdbaarheid
Biosaccharide Gum-1 Verzorgt
Sodium Levulinate Verbetert de houdbaarheid
Glyceryl Caprylate Verbetert de geur en de houdbaarheid
Sodium Anisate Verbetert de houdbaarheid
Benzyl Alcohol Verbetert de geur en de houdbaarheid
Ascorbyl Palmitate Stabiliseert de formule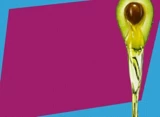 CHILL OUT, LIKE OUR COLD-PRESSED OILS
You're wondering what exactly is a cold-pressed oil? Let us tell you how these precious natural oils are extracted and what their benefits are.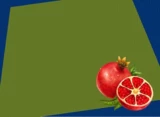 GREEDY FOR INGREDIENTS? CHECK THIS OUT.
Cold-pressed oils, stabilizers, hydroxyethycellulose, carbomer, xanthan gum… wondering, what these are? 


VEGAN & SUSTAINABLE #THATSNATURAL
You might think, we are just another "wannabe sustainable brand". But we are actually pretty sustainable, despite our pretty colorful appearance. Why do we have the balls to say so?


FREQUENTLY
ASKED
QUESTIONS
You are wondering what our products are made of, what makes our products vegan, where you can purchase them... We'll answer all of your questions. We accept love letters as well! Check out what others asked us.

DO YOU TEST ON ANIMALS?

NO! Animal testing for cosmetics and cosmetic ingredients is prohibited in the EU. Naturally, Nature Box also follows this ban. We do not test products on animals at any point during the production process. We are happy to say that our products are entirely vegan.

ARE YOUR PRODUCTS VEGAN?

YES! All Nature Box formulas are 100% Vegan. We do not use of animal products, by-products or derivatives into our formulations. And of course that includes NO animal testing as required by the laws.